PLATFORM ADVANTANTAGE
Share the charging network all over the country, enjoy delicate and intimate charging service

  As the operation foundation of the whole charging network, operation management (monitoring) effectively aims at centrally managing such functional modules as user management, pile management, operation management, metering & billing, payment & settlement, data statistics, monitoring & alarming scattered in pile operation of various regions, strongly supports the normal operation of electric vehicle charging network, guarantees the efficient and orderly operation of the whole charging network, and realizes intelligent pile operation and standardized management.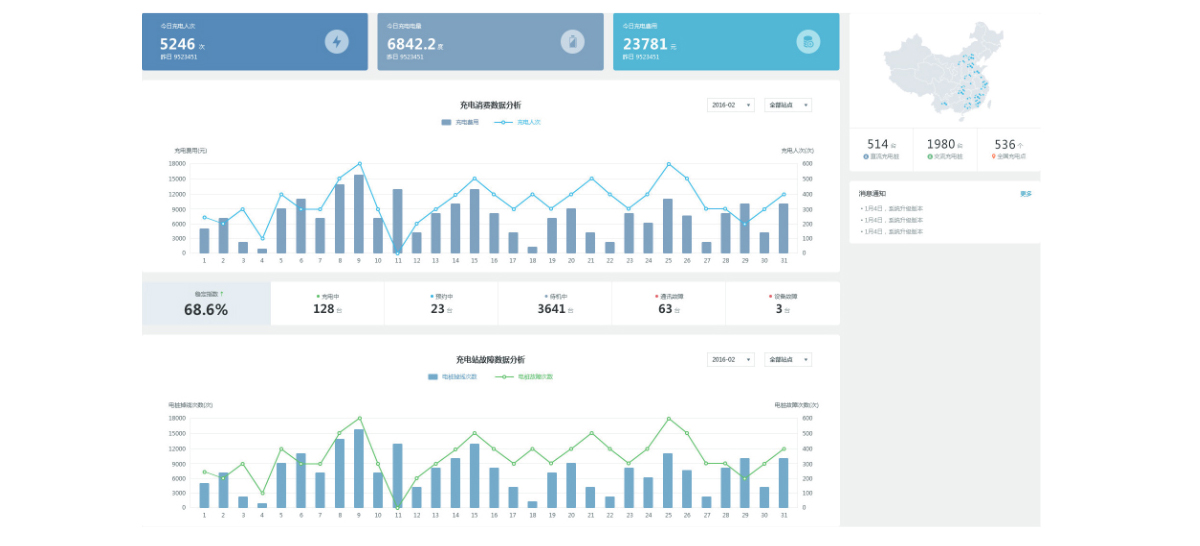 In view of the effective monitoring and management of charging station and decentralized charging pile by charging pile operation monitoring, the operation data monitoring includes the functions and systems of charging data acquisition and monitoring of electric pile, charging behavior monitoring of users, data display of electric pile according to area, fault data monitoring of electric pile, data visualization monitoring screen, etc. The operation and maintenance monitoring of electric pile includes live monitoring of electric pile and fault tracking of electric pile. Alarm reporting, alarm distribution and alarm contact light configuration provide an important data analysis link for the entire charging network operation and provide an important guarantee tool for charging operation and maintenance.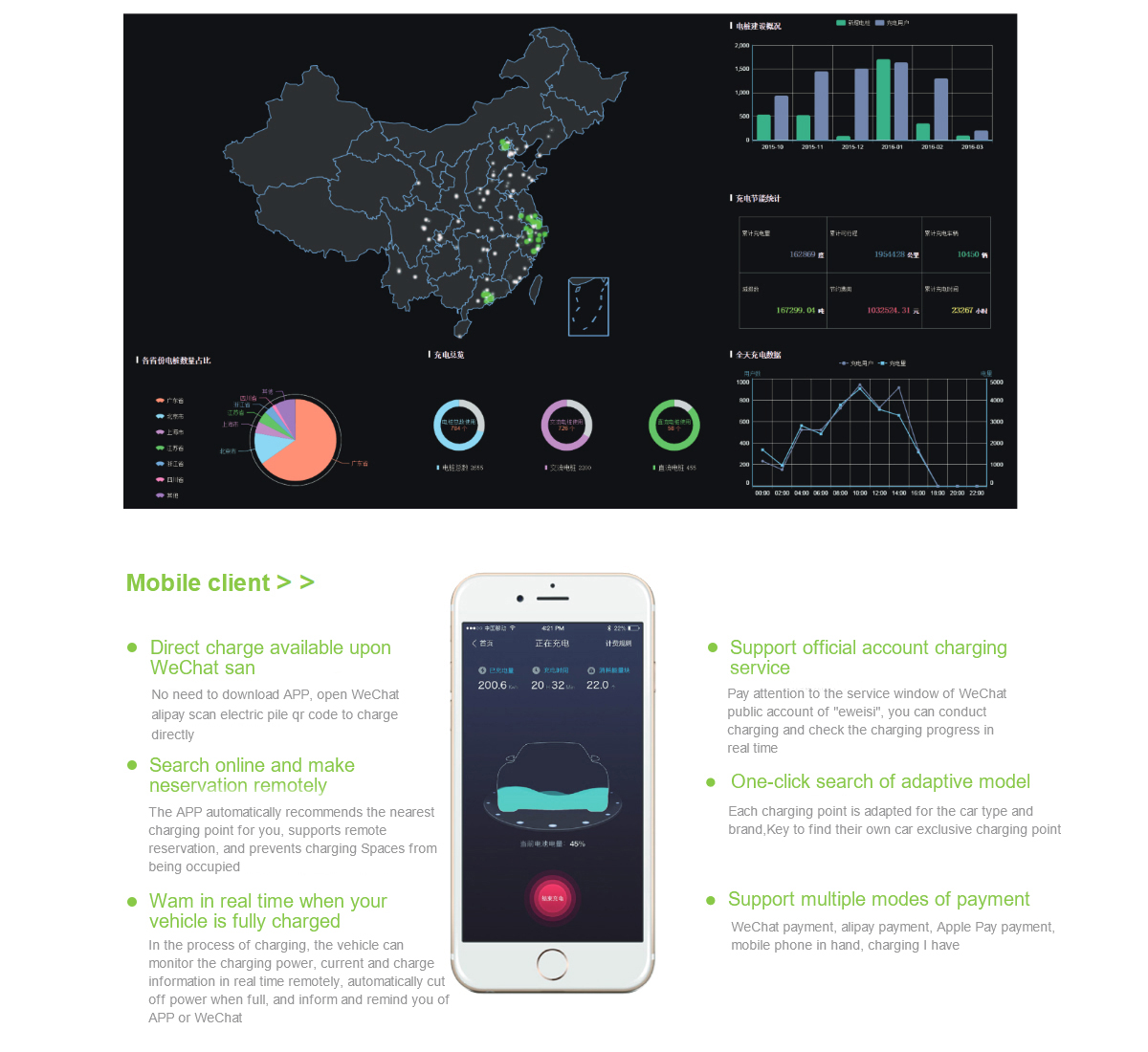 Co-ordinate management of charging pile with "Aieede Intelligent Charging Pile Operating Platform"
Distribution optimization: comprehensive coverage of the city, ready to respond
Data Services: Data Analysis of People, Vehicles and Piles
People-vehicle Internet of Things: Vehicle Networking, People-to-People Networking, Pile Networking Integration, Different Service Modes
Charging services: real-time monitoring, data analysis, multiple settlement methods