Online taxi-hailing
A basic service management platform for online taxi hailing, including connection with government regulatory platforms and standard capabilities of basic taxi hailing, management, scheduling, monitoring and payment.
Shared car - time-sharing use
Time-sharing services, and a win-win business model of cooperation among multiple vehicle resources, operation sites as well as operation and maintenance services.
Cold chain logistics service management
Highly precise temperature, humidity and HD video remote monitors are added to the cold chain market segment
Official vehicle fleet management
It provides such new models as online-hailing management of official vehicles and time-sharing leasing of official vehicles to connect with future application scenarios.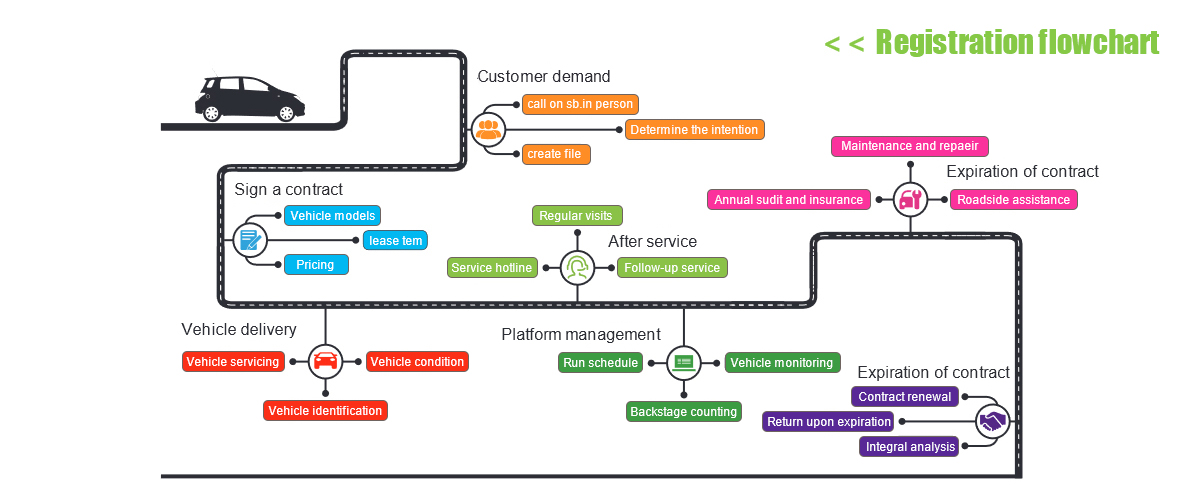 AdvantagesAdvantages
ADVANTAGES>>
01.High vehicle utilization
Used by different users in different periods of time to maximize the service efficiency of the vehicle
02.Simple and convenient to use
Upon online certification, vehicles can be used, rented and returned at the nearest location
03.Flexible calculation methods
Individuals in enterprises and institutions can use the car and pay according to the service time to reduce travel costs
04.The management ensures driving safety
Real-time monitoring of vehicle posture to remind of unsafe behavior
05.Assists to determine the responsibility for an accident
Accurately records the accident as the basis for determining the responsibility. And the vehicle can move off the main road quickly to reduce congestion.